The Oasis Contingent is a guild for the fans of the webcomic Sluggy Freelance, by Pete Abrams. We have been playing together on Ursin since mid-2005, and our current membership is a mixture of all levels, classes and races.

Fellow Sluggites: whether you are completely new to World of Warcraft or an experienced player you are welcome here! Come create a character and play with us, or just roll up an alt and say hi.

Is it not nifty? Worship the guild!


TOC turns 6!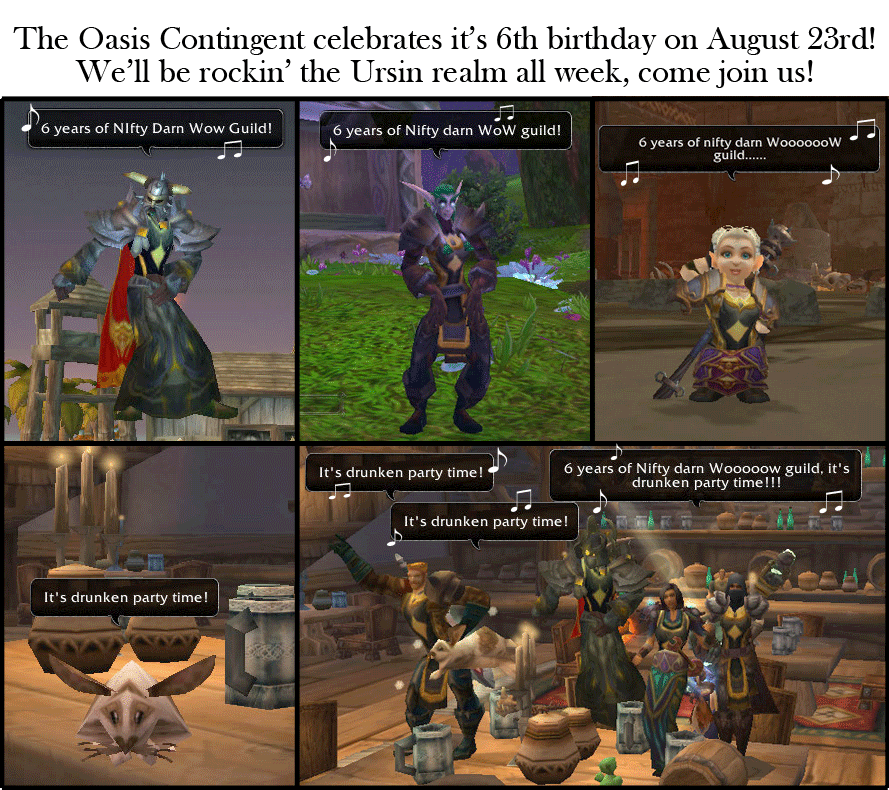 Game: World of Warcraft
Server: Ursin (PvP)
Faction: Alliance